Our Team
Advancing today's innovation into tomorrow's transformative therapeutics.
ACTUALIZING INNOVATION. A TEAM WITH A PROVEN TRACK RECORD FOR SUCCESSFUL INNOVATION AND COMMERCIALIZATION.
Team
Ensuring successful translation of our drug discovery programs to ultimately address patient needs in the clinic, Evrys Bio has a world-class team with proven track record for innovation and commercialization success. We will pursue a focused business plan while maximizing non-dilutive funding. In addition, multiple pharma partnering opportunities will be pursued in parallel with internal value creation.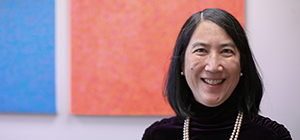 Lillian W. Chiang, PhD, MBA
President & CEO
Prior to Evrys Bio, Lillian was VP of Translational Medicine at Kadmon Corporation. She was responsible for strategy and translation from early discovery through proof of concept in man. Throughout her career she has built from scratch, state-of-the-art technologies, drug discovery & development teams, and businesses at Stanford, Millennium Pharmaceuticals, Purdue Pharma, Aestus Therapeutics, and Kadmon. At Aestus, she applied her own data mining algorithms to identify drug-repositioning assets to acquire and develop in a virtual pharma environment. Aestus' first in-licensed product was successfully advanced from novel mechanism of action & therapeutic hypothesis to completion of phase 2A trial in 5 years and $5 M spend primarily funded by government grants. BS, MIT; PhD, Wisconsin; Post-Doc, Stanford; MBA, Wharton.
Evrys Bio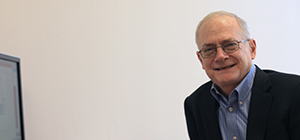 Thomas E. Shenk, PhD
Founder and Board Director
Tom is the James A. Elkins Professor of Life Sciences, Emeritus, at Princeton University. He is a member of the U.S. National Academy of Sciences, the U.S. National Academy of Medicine and the American Philosophical Society. Intellectual property and concepts from Tom's lab in the fields of molecular biology, gene therapy, vaccines, and virology, have fueled multiple start-ups with successful exits including DNX (IPO), ImClone Systems (IPO), Merlin (acquired by Somatix), Novalon (acquired by Kara Bio), Cadus (IPO) and PMV Pharma (IPO). Tom served in the past on the boards of multiple companies, including Merck & Co., Cell Genesis and CV Therapeutics. In addition to his current position as chair of the Evrys board, he serves on the boards of MeiraGTx and the Hepatitis B Foundation.
Evrys Bio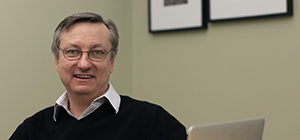 Stacy W. Remiszewski, PhD
Vice President - Research
Stacy is a medicinal chemist with over 30 issued patents spanning tenures at Schering-Plough, Novartis, and Hoffmann-La Roche. At Novartis, Stacy led a multi-disciplinary project team that delivered two compounds to Phase 1 clinical trials within five years. One of those compounds, panobinostat is a histone deacetylase (HDAC) inhibitor developed by Novartis that received marketing approval for treatment of multiple myeloma. Most recently, Stacy was Director of Chemistry, Section Head for Oncology Chemistry and member of the Discovery Chemistry Management Team at Hoffmann-La Roche. Throughout his career he has led in-licensing evaluation and preclinical research teams, consistently delivering strategic collaborations and clinical candidates, while embracing new technologies and developing unique methods to affect drug targets including disrupting protein-protein interactions.
Evrys Bio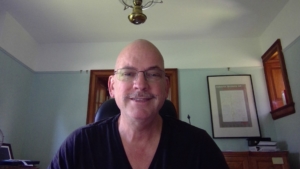 Matthew Todd, PhD
Head of Enzymology and Biophysics
Matthew is Founder of BioPhysical-Solutions. He is also Professor of Translational Medical Research at the Baruch S. Blumberg Institute of Hepatitis B Research. Prior to joining Blumberg faculty, Dr. Todd served as Research Fellow and Director of Lead Generation Biology at J&J (Janssen Pharmaceuticals), an assay group supporting HTS, Hit-to-Lead, Lead Optimization, and drug Mechanism of Action studies. Matthew works closely with the Evrys Bio research team to validate the mechanism of action for Evrys Bio small molecule sirtuin modulators.
Evrys Bio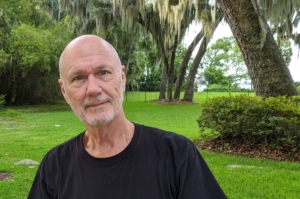 Dana M Fowlkes, MD PhD
Chief Business Officer
Dana is a graduate of Cornell University Graduate School of the Medical Sciences and Cornell University Medical College. Previously he was a Venture Partner at Hatteras Venture Partners as well as Executive VP and CSO at Karo Bio AB. Dana co-founded Cadus Pharmaceutical Corp and Novalon Pharmaceutical Corp. where he negotiated the company's $107 million merger with Karo Bio AB. Dana's scientific and medical interests have focus on phage display and drug screening technologies. His goal for Evrys Bio is to establish partnerships to advance the company's drugs into clinical trials for indications such as Hepatitis B, influenza-like illnesses and areas needing broad spectrum antiviral activity.
Evrys Bio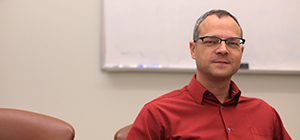 F. Aaron Dubberley, Esq.
Head of Intellectual Properties
Aaron is a patent attorney with 25 years of IP experience in the pharmaceutical industry. He brings a broad range of experience as in-house counsel for numerous pharma and biotech companies large and small (e.g. Aventis, Hoffmann-La Roche, Organon, Aestus Therapeutics, WellGen), and as law firm experience (patent agent at McAulay Nissen Goldberg Kiel & Hand). At Organon, Aaron managed the entire U.S. patent portfolio prior to the acquisition by Schering-Plough. Aaron has a JD from Rutgers and an MS in Biochemistry and Molecular Biology from the University of California, Davis. Previously, he also served for five years as Assistant Director for Intellectual Property for Mount Sinai Innovation Partners, the technology-licensing arm of the Icahn School of Medicine at Mount Sinai.
Evrys Bio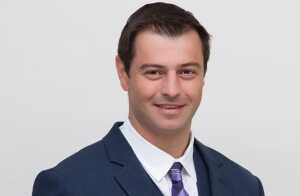 John L. Kulp III, PhD
Director of Business Development
John is Founder and CEO of Conifer Point. Conifer Point has two branches (i) computational services and technical expertise to support small and medium size businesses in their drug discovery projects and (ii) technology development to transform drug discovery by democratizing a physics-based computational platform (more than $4m in NIH grants). In August of 2020, Conifer Point sold proprietary computational software to Lodo Therapeutics which was then acquired by Zymergen Inc. (NASDAQ: ZY). At biotechnology incubators, the small businesses synergize with orthogonal areas of expertise. In early 2022, John began work as Director of Business Development at Evrys Bio. John founded a satellite campus for the Geisinger Commonwealth School of Medicine and has taught biochemistry and pharmacology for the medical school.
Evrys Bio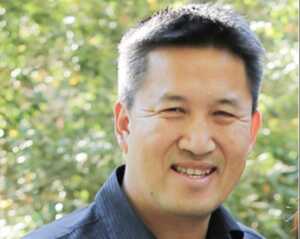 Steven Ma, PhD, PMP
Director of Operations
Steven has over 20 years of experience working in all stages of drug discovery, development, and commercialization. Prior to Evrys Bio, he was an Associate Director Project Management CMC & Clinical Supplies at NRx Pharmaceuticals, Inc. He was responsible for all aspects of manufacturing and supply chain of two key investigational drug products to support phase 2b/3 trials and planning for NDA submissions. Throughout his career he has learned and bring lean and effective operations in building productive teams at NRx Pharmaceuticals, CHDI Foundation, PPD, Lonza, Codexis and Maxgyen. At PPD, his team worked closely with the Pfizer vaccine team to get the first FDA approved Meningitis B vaccine Trumenba®. He has a PhD in Organic Chemistry from the University of Illinois Urbana-Champaign and a PMP certification from PMI.
Evrys Bio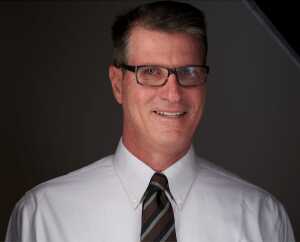 Robert Besthof
Operations & Strategy (Consultant)
Robert Besthof is a 25+ years global pharmaceutical hands-on strategic and operational leader with a track record of building pipelines and globally launching products. He worked for Eli Lilly, Wyeth and Pfizer across multiple strategic and operational senior leader roles. His big pharma assignments included various in-country P&L assignments launching and growing products, strategic marketing and product development. In 2016, he established his consultancy focused on emerging biotechnology companies, assuming leadership positions and working with his clients to define and implement investable paths for preclinical and clinical programs. He has built and led teams that generated a combined 18 proof of concept and phase III programs across multiple therapeutic areas. His assignments have included Commercial Assessment, Business Development and Licensing, Head of Operations, and interim CEO of a public company. Robert received a B.A. in economics from Case Western Reserve University in Cleveland and a Masters of International Management from the Thunderbird School of Management in Glendale. Robert speaks fluent German, Spanish and Dutch, and is conversant in other languages.
Evrys Bio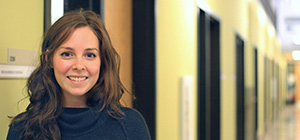 Kathryn Sullivan
Senior Research Associate
Evrys Bio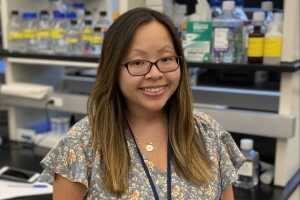 Olivia Cipollini
Research Associate
Evrys Bio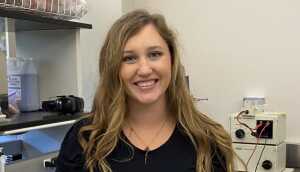 Alison Welsh
Research Associate
Evrys Bio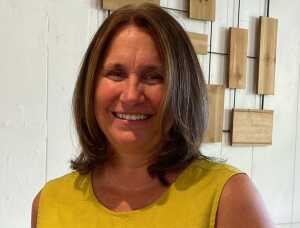 Karen Monzon, MBA
Controller
Karen has over 20 years in accounting and operations including a background in internal audit with Chase Manhattan Bank and Fidelity Investments. She left audit to join a startup venture within Fidelity Investments to provide payroll, benefits and human resource outsourcing solutions to existing Fidelity 401(k) clients. In this role, she led a team of business analysts to define and implement the accounting and financial operational procedures necessary to support the new business venture. Prior to joining Evrys Bio, she was an accountant with Vitae Pharmaceuticals. Karen has an MBA from Boston University and a BS in Finance from Fairfield University.
Evrys Bio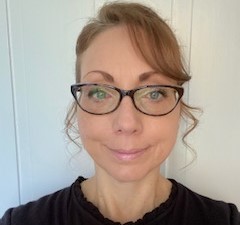 Sarah Clark
Accounting Specialist
Sarah joined Evrys Bio, LLC and its entrepreneurial team of innovators in August 2021. Sarah is a detail-oriented accounting professional with 20 years of experience in the Real Estate, Property Management, Restaurant, Small Business and Non-Profit business sectors. Sarah is focused on improving daily operations and relationships thru solid planning and organizational skills. Sarah is also the CEO of a small bookkeeping company which started in June 2021. Sarah did 4 years' worth of schooling in 3 years and obtained a BS in Accounting from Gwynedd Mercy University.
Evrys Bio
Susan Little, SPHR
Acting Head of Human Resources
Evrys Bio