Our Team
Advancing today's innovation into tomorrow's transformative therapeutics.
ACTUALIZING INNOVATION. A TEAM WITH A PROVEN TRACK RECORD FOR SUCCESSFUL INNOVATION AND COMMERCIALIZATION.
Team
Ensuring successful translation of our drug discovery programs to ultimately address patient needs in the clinic, Evrys Bio has a world-class team with proven track record for innovation and commercialization success. We will pursue a focused business plan while maximizing non-dilutive funding. In addition, multiple pharma partnering opportunities will be pursued in parallel with internal value creation.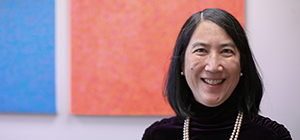 Lillian W. Chiang, PhD, MBA
President & CEO
Prior to Evrys Bio, Lillian was VP of Translational Medicine at Kadmon Corporation. She was responsible for strategy and translation from early discovery through proof of concept in man. Throughout her career she has built from scratch, state-of-the-art technologies, drug discovery & development teams, and businesses at Stanford, Millennium Pharmaceuticals, Purdue Pharma, Aestus Therapeutics, and Kadmon. At Aestus, she applied her own data mining algorithms to identify drug-repositioning assets to acquire and develop in a virtual pharma environment. Aestus' first in-licensed product was successfully advanced from novel mechanism of action & therapeutic hypothesis to completion of phase 2A trial in 5 years and $5 M spend primarily funded by government grants. BS, MIT; PhD, Wisconsin; Post-Doc, Stanford; MBA, Wharton.
Evrys Bio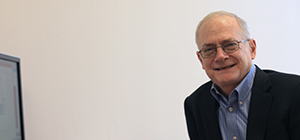 Thomas E. Shenk, PhD
Founder and Board Director
Tom is Princeton University, James Elkins Professor of Life Sciences. He has received numerous career honors and awards and is a member of the U.S. National Academy of Sciences & Institute of Medicine. Intellectual property from Tom's lab in the fields of molecular biology, gene therapy, vaccines, and virology, has fueled multiple start-ups with successful exits including DNX (IPO), ImClone Systems (IPO), Merlin (acquired by Somatix), Novalon (acquired by Kara Bio), and Cadus (IPO). Tom has served in the past and, also, continues to serve on the Boards of multiple companies and non-profits including Merck & Co., Cell Genesis, CV Therapeutics, the Fox Chase Cancer Center and the Hepatitis B Foundation.
Evrys Bio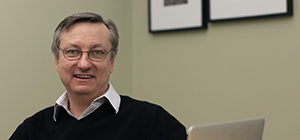 Stacy W. Remiszewski, PhD
Head of Chemistry
Stacy is a medicinal chemist with 30 issued patents spanning tenures at Schering-Plough, Novartis, and Hoffmann-La Roche. At Novartis, Stacy led a multi-disciplinary project team that delivered two compounds to Phase 1 clinical trials within five years. One of those compounds, panobinostat is a histone deacetylase (HDAC) inhibitor developed by Novartis that received marketing approval for treatment of multiple myeloma. Most recently, Stacy was Director of Chemistry, Section Head for Oncology Chemistry and member of the Discovery Chemistry Management Team at Hoffmann-La Roche. Throughout his career he has led in-licensing evaluation and preclinical research teams, consistently delivering strategic collaborations and clinical candidates, while embracing new technologies and developing unique methods to affect drug targets including disrupting protein-protein interactions.
Evrys Bio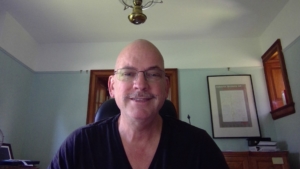 Matthew Todd, PhD
Head of Enzymology and Biophysics
Matthew is Founder of BioPhysical-Solutions. He is also Professor of Translational Medical Research at the Baruch S. Blumberg Institute of Hepatitis B Research. Prior to joining Blumberg faculty, Dr. Todd served as Research Fellow and Director of Lead Generation Biology at J&J (Janssen Pharmaceuticals), an assay group supporting HTS, Hit-to-Lead, Lead Optimization, and drug Mechanism of Action studies. Matthew works closely with the Evrys Bio research team to validate the mechanism of action for Evrys Bio small molecule sirtuin modulators.
Evrys Bio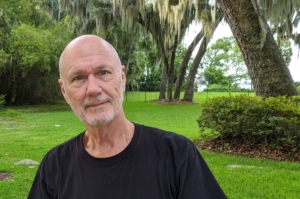 Dana M Fowlkes, MD PhD
Chief Business Officer
Dana is a graduate of Cornell University Graduate School of the Medical Sciences and Cornell University Medical College. Previously he was a Venture Partner at Hatteras Venture Partners as well as Executive VP and CSO at Karo Bio AB. Dana co-founded Cadus Pharmaceutical Corp and Novalon Pharmaceutical Corp. where he negotiated the company's $107 million merger with Karo Bio AB. Dana's scientific and medical interests have focus on phage display and drug screening technologies. His goal for Evrys Bio is to establish partnerships to advance the company's drugs into clinical trials for indications such as Hepatitis B, influenza-like illnesses and areas needing broad spectrum antiviral activity.
Evrys Bio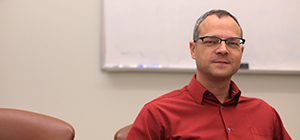 F. Aaron Dubberley, Esq.
Head of Intellectual Properties
Aaron is a patent attorney with 20 years of IP experience in the pharmaceutical industry. He brings a broad range of experience as in-house counsel for numerous pharma and biotech companies large and small (e.g. Aventis, Hoffmann-La Roche, Organon, Aestus Therapeutics, WellGen), and as outside counsel (at McAulay Nissen Goldberg Kiel & Hand). At Organon, Aaron managed the entire U.S. patent portfolio prior to the acquisition by Schering-Plough. Aaron has a JD from Rutgers and an MS in Biochemistry and Molecular Biology from the University of California, Davis. Previously, he also served as Assistant Director for Intellectual Property for Mount Sinai Innovation Partners, the technology-licensing arm of the Icahn School of Medicine at Mount Sinai.
Evrys Bio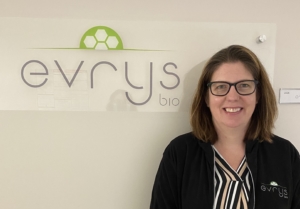 Justine Bucholz, MCTM
Chief of Operations and Project Management
Justine has a wide breath of experience across pharmaceutical development. She has managed nonclinical and clinical study teams in support of investigational new drug applications (IND), new drug applications (NDA), and biological license application (BLA). She has participated in the compilation of Abbreviated New Drug Applications, New Drug Applications, INDs, and Briefing Packages. As well as participating in regulatory meetings with the FDA and European Medicines Agency (EMA). In Chemistry, Manufacturing and Controls (CMC) she has developed and sourced active pharmaceutical ingredients (APIs) for multiple development products many of which have led to approved Drug Master Files with FDA and use in commercial products. She has also developed and manufactured small molecule parenteral and oral formulations and associated analytical testing in a GMP environment.
Evrys Bio
James Tonra, PhD
Chief Scientific Officer
Most recently, Jim was Chief Scientific Officer at BeyondSpring. After earning a doctorate in Physiology and Biophysics, Jim has worked for over 20 years in biotechnology, leading and utilizing in-house, contracted and sponsored research efforts to generate definitive data packages that enable the prioritization of research projects and guide preclinical and clinical development at Regeneron Pharmaceuticals, Millennium Pharmaceuticals, ImClone Systems/Eli Lilly, and Kadmon Holdings. He has collaborated with and led multidisciplinary teams to develop biologic and small molecule drug candidates for disease indications including inflammation, oncology, diabetes, and CNS disorders. He has authored over 40 peer-reviewed publications and is an inventor on numerous use-patents.
Evrys Bio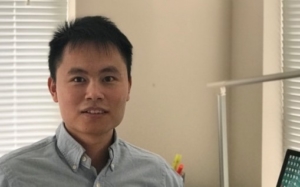 Liudi Tang, PhD
Scientist
Evrys Bio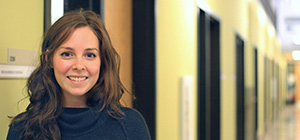 Kathryn Sullivan
Senior Research Associate
Evrys Bio
Research
&

Development Consultants
John L. Kulp III, PhD
John is Founder and CEO of Conifer Point. He is also Associate Professor and Director of Academic Affairs at the Baruch S. Blumberg Institute of Hepatitic B Research. Dr. Kulp's background is in the field of bioorganic chemistry with specialization in (i) protein nuclear magnetic resonance (NMR) structure determination, (ii) computational methods for studying protein structure, (iii) synthetic peptide chemistry, and (iv), computational fragment-based drug design. John works closely with the Evrys Bio research team to apply computational chemistry to the discovery of Evrys Bio small molecule sirtuin modulators.
Evrys Bio
Karen Monzon, MBA
Evrys Bio
Susan Little, SPHR
Acting Head of Human Resources
Evrys Bio