Our Team
Advancing today's innovation into tomorrow's transformative therapeutics.
ACTUALIZING INNOVATION. A TEAM WITH A PROVEN TRACK RECORD FOR SUCCESSFUL INNOVATION AND COMMERCIALIZATION.
Team
Ensuring successful translation of our drug discovery programs to ultimately address patient needs in the clinic, Evrys Bio has a world-class team with proven track record for innovation and commercialization success. We will pursue a focused business plan while maximizing non-dilutive funding. In addition, multiple pharma partnering opportunities will be pursued in parallel with internal value creation.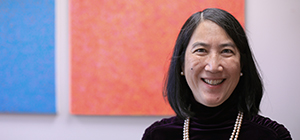 Lillian W. Chiang, PhD, MBA
President & CEO
Prior to Evrys Bio, Lillian was VP of Translational Medicine at Kadmon Corporation. She was responsible for strategy and translation from early discovery through proof of concept in man. Throughout her career she has built from scratch, state-of-the-art technologies, drug discovery & development teams, and businesses at Stanford, Millennium Pharmaceuticals, Purdue Pharma, Aestus Therapeutics, and Kadmon. At Aestus, she applied her own data mining algorithms to identify drug-repositioning assets to acquire and develop in a virtual pharma environment. Aestus' first in-licensed product was successfully advanced from novel mechanism of action & therapeutic hypothesis to completion of phase 2A trial in 5 years and $5 M spend primarily funded by government grants. BS, MIT; PhD, Wisconsin; Post-Doc, Stanford; MBA, Wharton.
Evrys Bio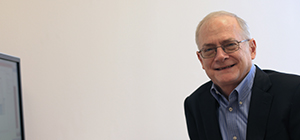 Thomas E. Shenk, PhD
Founder and Board Director
Tom is Princeton University, James Elkins Professor of Life Sciences. He has received numerous career honors and awards and is a member of the U.S. National Academy of Sciences & Institute of Medicine. Intellectual property from Tom's lab in the fields of molecular biology, gene therapy, vaccines, and virology, has fueled multiple start-ups with successful exits including DNX (IPO), ImClone Systems (IPO), Merlin (acquired by Somatix), Novalon (acquired by Kara Bio), and Cadus (IPO). Tom has served in the past and, also, continues to serve on the Boards of multiple companies and non-profits including Merck & Co., Cell Genesis, CV Therapeutics, the Fox Chase Cancer Center and the Hepatitis B Foundation.
Evrys Bio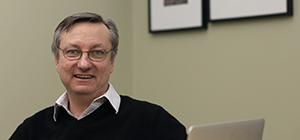 Stacy W. Remiszewski, PhD
Head of Chemistry
Stacy is a medicinal chemist with 30 issued patents spanning tenures at Schering-Plough, Novartis, and Hoffmann-La Roche. At Novartis, Stacy led a multi-disciplinary project team that delivered two compounds to Phase 1 clinical trials within five years. One of those compounds, panobinostat is a histone deacetylase (HDAC) inhibitor developed by Novartis that received marketing approval for treatment of multiple myeloma. Most recently, Stacy was Director of Chemistry, Section Head for Oncology Chemistry and member of the Discovery Chemistry Management Team at Hoffmann-La Roche. Throughout his career he has led in-licensing evaluation and preclinical research teams, consistently delivering strategic collaborations and clinical candidates, while embracing new technologies and developing unique methods to affect drug targets including disrupting protein-protein interactions.
Evrys Bio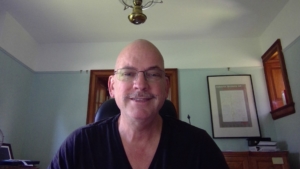 Matthew Todd, PhD
Head of Enzymology and Biophysics
Matthew is Founder of BioPhysical-Solutions. He is also Professor of Translational Medical Research at the Baruch S. Blumberg Institute of Hepatitis B Research. Prior to joining Blumberg faculty, Dr. Todd served as Research Fellow and Director of Lead Generation Biology at J&J (Janssen Pharmaceuticals), an assay group supporting HTS, Hit-to-Lead, Lead Optimization, and drug Mechanism of Action studies. Matthew works closely with the Evrys Bio research team to validate the mechanism of action for Evrys Bio small molecule sirtuin modulators.
Evrys Bio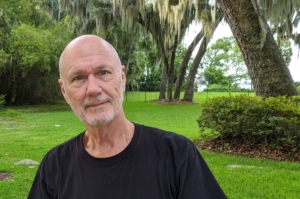 Dana M Fowlkes, MD PhD
Chief Business Officer
Dana is a graduate of Cornell University Graduate School of the Medical Sciences and Cornell University Medical College. Previously he was a Venture Partner at Hatteras Venture Partners as well as Executive VP and CSO at Karo Bio AB. Dana co-founded Cadus Pharmaceutical Corp and Novalon Pharmaceutical Corp. where he negotiated the company's $107 million merger with Karo Bio AB. Dana's scientific and medical interests have focus on phage display and drug screening technologies. His goal for Evrys Bio is to establish partnerships to advance the company's drugs into clinical trials for indications such as Hepatitis B, Influenza and areas needing broad spectrum antiviral activity.
Evrys Bio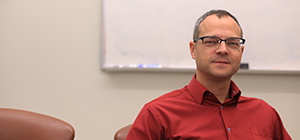 F. Aaron Dubberley, Esq.
Head of Intellectual Properties
Aaron is a patent attorney with 20 years of IP experience in the pharmaceutical industry. He brings a broad range of experience as in-house counsel for numerous pharma and biotech companies large and small (e.g. Aventis, Hoffmann-La Roche, Organon, Aestus Therapeutics, WellGen), and as outside counsel (at McAulay Nissen Goldberg Kiel & Hand). At Organon, Aaron managed their entire U.S. patent portfolio prior to the acquisition by Schering-Plough. Aaron has a JD from Rutgers and an MS in Biochemistry and Molecular Biology from the University of California, Davis. Previously, he also served as Assistant Director for Intellectual Property for Mount Sinai Innovation Partners, the technology-licensing arm of the Icahn School of Medicine at Mount Sinai.
Evrys Bio
John L. Kulp III, PhD
Director of Business Development
John is Founder and CEO of Conifer Point. He is also Associate Professor and Director of Academic Affairs at the Baruch S. Blumberg Institute of Hepatitic B Research. Dr. Kulp's background is in the field of bioorganic chemistry with specialization in (i) protein nuclear magnetic resonance (NMR) structure determination, (ii) computational methods for studying protein structure, (iii) synthetic peptide chemistry, and (iv), computational fragment-based drug design. John works closely with the Evrys Bio research team to apply computational chemistry to the discovery of Evrys Bio small molecule sirtuin modulators.
Evrys Bio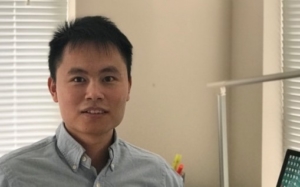 Liudi Tang, PhD
Scientist
Evrys Bio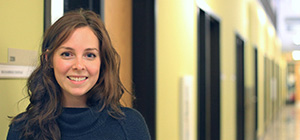 Kathryn Sullivan
Senior Research Associate
Evrys Bio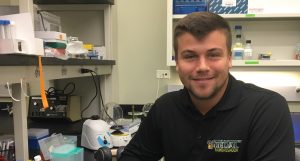 Christopher Adams
Research Associate
Evrys Bio
John L. Kulp III, PhD
John is Founder and CEO of Conifer Point. He is also Associate Professor and Director of Academic Affairs at the Baruch S. Blumberg Institute of Hepatitic B Research. Dr. Kulp's background is in the field of bioorganic chemistry with specialization in (i) protein nuclear magnetic resonance (NMR) structure determination, (ii) computational methods for studying protein structure, (iii) synthetic peptide chemistry, and (iv), computational fragment-based drug design. John works closely with the Evrys Bio research team to apply computational chemistry to the discovery of Evrys Bio small molecule sirtuin modulators.
Evrys Bio
Research
&

Development Consultants
Karen Monzon, MBA
Evrys Bio
Susan Little, SPHR
Acting Head of Human Resources
Evrys Bio
Michael Boeckh, MD
Dr. Boeckh in an expert in infections that affect patients whose immune systems are weakened by illness, chemotherapy or blood stem cell transplantation. His research focuses on herpes viruses, respiratory viruses and the genetic factors that make individuals susceptible to them. His group conducts clinical trials testing ways to prevent and treat infection by common viruses such as cytomegalovirus, respiratory syncytial virus, parainfluenza virus and rhinovirus. In patients with weakened immunity, these can cause serious lung disease and death. The team also studies certain herpes viruses that can reactivate in cancer patients long after they were first infected.
Evrys Bio
Paul Griffiths, MD
Dr Griffiths is a currently a professor at the University of London's Institute of Immunity and Transplantation. His research concerns are the quantitative aspects of the natural history and pathogenesis of herpesvirus infections, especially cytomegalovirus in immunocompromised renal, or liver transplant patients, in addition to the potential interactions between herpesviruses and HIV. Paul's interests are in the design of, and results from controlled clinical trials of compounds or vaccines active against herpesviruses, which when used as probes of pathogenesis may reveal the full spectrum of diseases caused or triggered by these common infectious agents.
Evrys Bio
David Thomas, MD
Dr. Thomas serves as the director of the Division of Infectious Diseases and is the Stanhope Bayne-Jones Professor of Medicine. He is also co-director of the Center for AIDS Research Clinical Core. He then completed his medical training and residency at Wake Forest University in North Carolina, before coming to Johns Hopkins as a research fellow in infectious diseases. He went on to earn his Master of Public Health at the Johns Hopkins Bloomberg School of Public Health. For his commitment to translating medical research into advances in the care of people living with both hepatitis C and HIV, the American Society of Clinical Investigation named Dr. Thomas to its honor list of physician-scientists in 2001.
Evrys Bio
Camille Kotton, MD FIDSA FAST
Dr Kotton is the Clinical Director of Transplant and Immunocompromised Host Infectious Diseases in the Infectious Diseases Division at the Massachusetts General Hospital. She spends the majority of her time seeing inpatients and outpatients, before and after solid organ and bone marrow transplant, as well as other immunocompromised hosts. Her interests include vaccination, travel medicine for transplant recipients, and reducing the infectious risks of immuncompromising medications. She has written numerous articles and chapters, and also speaks nationally and internationally on a regular basis. She is the past chair of the Infectious Disease Community of Practice, American Society of Transplantation, and is on the planning committee for the American Transplant Congress.
Evrys Bio
Scientific Advisory Board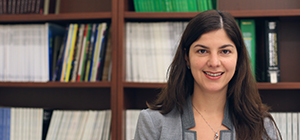 Ileana Cristea, PhD
Ileana is a founder of FORGE Life Science and an Associate Professor in the Molecular Biology Department of Princeton University applying proteomics to the study of host-virus interactions. She has received numerous early career awards including the prestigious NIH Avant-Garde Award for Innovative HIV/AIDS Research, the Human Frontier Science Program Award, the ACS Mass Spectrometry Early Career Award, and the American Society for Mass Spectrometry Research Award.
Evrys Bio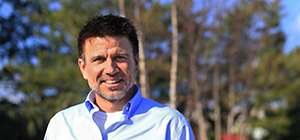 John Denu, PhD
John is the University of Wisconsin, Epigenetics Theme Director of the Wisconsin Institute for Discovery, and Professor of Biomolecular Chemistry. His laboratory focuses on the roles of reversible protein modifications, in particular histone modifications, that are involved in modulating signal transduction, chromatin dynamics and gene expression. John is a key opinion leader in the field of small molecule sirtuin modulators; his lab has both discovered small molecule ligands and significantly advanced the field from early controversies to molecular elucidation of mechanisms of action for synthetic, natural product, and in vivo agonists of multiple family members of sirtuins. John is a Fellow of the AAAS and has received numerous honors including the American Cancer Association Young Investigator and Research Scholar Awards, and the NIH Merit Award.
Evrys Bio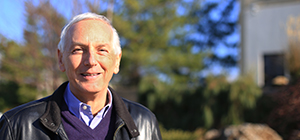 Anthony W. Ford-Hutchinson, PhD
Tony has over 30 years of experience in pharmaceuticals, including an extensive tenure at Merck & Co. At Merck Frosst, Canada, Tony led teams that developed Singulair®, Cox-2 inhibitors (Vioxx® and Arcoxia®), prostaglandin DP receptor antagonist (a component of Tredaptive®) and Cat K inhibitors (odanacatib) making the Merck Frosst Laboratories the most productive discovery unit of Merck. Subsequent career highlights at Merck relating to infectious disease include the development of HIV integrase inhibitor Isentress® and development & licensing of therapies to tackle drug-resistant bacterial infections. Tony's most recent responsibility at Merck as head of Vaccine R&D led to commercialization of 4 vaccines; Gardasil®, Zostavax®, Proquad® and Rotateq®. Tony is Chairman of the Board of Directors, MSD Wellcome Trust Hilleman Labs, Board of Trustees, and President, Merck Genome Research Institute.
Evrys Bio
Peter S. DiStefano, PhD
Pete is Chief Scientific Officer at Zebra Biologics, Inc. He has over 25 years of experience in pharma and biotech including discovering and developing sirtuin modulators as CSO & Sr. Vice President of R&D at Elixir Pharmaceuticals. Elixir's selisistat (licensed to Siena Biotech) is the only 1st generation synthetic sirtuin modulator still actively pursued in the clinic for the treatment of Huntington's. Pete founded and currently serves on the Board of Directors of Acylin Therapeutics, a biotech start-up focused on histone acetyltransferases. He received his Ph.D. in Pharmacology from Upstate Medical Center in Syracuse and performed his post-doctoral training at Washington University in St. Louis. He has co-authored over 100 manuscripts, reviews and book chapters and is a co-inventor on 12 issued patents.
Evrys Bio
Alan Goldberg, PhD
Alan has over 40 years experience in the pharmaceutical industry (e.g. Pharmacia, USV Pharmaceuticals, DuPont Pharma and Endo Pharmaceuticals). He also worked for IAVI, a non-profit focused on development of vaccines for HIV. Most recently, Alan worked as a consultant for the U.S. government Department of Human and Health Services in the Biological Advanced R&D Administration (BARDA) focusing on Strategic Science and Technology. At BARDA, Alan contributed to several project teams focused on development of new therapeutics and vaccines for treatment and prevention of serious illness due to infection and exposure to chemical, biological and nuclear threats. He currently provides part-time assistance to CARB-X (at BARDA), a public/private initiative aimed at supporting R&D of products for amelioration of the problems associated with bacterial infections which are resistant to available antibiotics. Alan has advanced degrees in both Chemistry and Business.
Evrys Bio
Bruce Maryanoff, Ph.D
Dr. Bruce E. Maryanoff retired from Johnson & Johnson company in 2010. While at J&J he rose to the highest scientific position, Distinguished Research Fellow. He retired in 2010, after 36 years of service, and is now affiliated with The Scripps Research Institute (La Jolla, CA), the Baruch S. Blumberg Institute (Doylestown, PA), and the Pennsylvania Drug Discovery Institute (Doylestown). Dr. Maryanoff has made numerous contributions in medicinal and organic chemistry. He is an internationally renowned expert in drug design and drug discovery. From 1976−1992, he worked on central nervous system therapeutics, with a focus on anticonvulsants and antidepressants. Dr. Maryanoff discovered and championed TOPAMAX® topiramate, a unique sugar sulfamate compound, which was marketed for treating epilepsy and migraine headache, and achieved peak sales of nearly $3 billion/year.
Evrys Bio
Eric Hanson, MD, MPH
Eric is a former U.S. Air Force (USAF) Senior Flight Surgeon. He served as the Division Chief for Science & Technology and the Chief of Operational Biotechnology and Genomics at the USAF Surgeon General's office where he performed technology assessments, research oversight and funding prioritization. In this position, he also served as the USAF programmatics lead for the Congressionally Directed Medical Research Programs (CDMRP). Dr. Hanson has been awarded over $68 million in research grants as a principal investigator. He has four books, two dozen peer-reviewed articles and eight patents. His extensive operational experiences and business experience has trained Dr. Hanson to identify and systematically assess and advocate for dual-use biomedical/human weapon system technologies that will benefit our warfighters, Veterans and their families.
Evrys Bio
Richard J. Whitley, MD
Rich serves on the Evrys Bio Board of Directors. At the University of Alabama at Birmingham, Rich is Distinguished Professor of Pediatrics, Professor of Microbiology, Medicine and Neurosurgery; Loeb Eminent Scholar Chair in Pediatrics; Co-Director, Division of Pediatric Infectious Diseases; Vice-Chair, Department of Pediatrics; Senior Scientist, Department of Gene Therapy; Scientist, Cancer Research and Training Center; Faculty, Gene Therapy Center; Associate Director for Drug Discovery and Development and Senior Leader, Pediatric Oncology Program, Comprehensive Cancer Center; Co-Founder and Co-Director, Alabama Drug Discovery Alliance. He manages a large clinical trials program funded by the NIH and serves as an Advisor to both the NIH and FDA. He has been an Independent Director of Gilead Sciences since July 2008. Dr. Whitley graduated from George Washington University School of Medicine with an MD and from Duke University with a BS in Chemistry. Find attached his letter of support.
Evrys Bio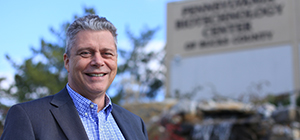 Tage Honoré, PhD, DSc
Tage is President and CEO of Aestus Therapeutics. He has a distinguished career in pharmaceutical research, as Vice President of CNS Research at Novartis, Novo Nordisk, and Purdue Pharma, contributing to more than 35 new molecular entities entering clinical development with 4 currently marketed. Tage was a pioneer in the Excitatory Amino Acid Receptor field and has an extensive record in the progression and understanding of this central neuronal pathway. He brings a passion for and skill in interacting with people of different cultures, implementing new organizational models demonstrating record pipeline productivity across every organization he has led. Tage has both a Doctor of Philosophy in Medicinal Chemistry and a Doctor of Science in Neurobiology from the Royal Danish School of Pharmacy in Denmark.
Evrys Bio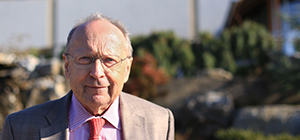 Peter Palese, PhD
Peter is the Horace W. Goldsmith Professor and Chair of Microbiology and Professor of Medicine at the Icahn School of Medicine at Mount Sinai in New York City. He is a world's leading expert in RNA and respiratory viruses; his groundbreaking research made it possible to directly manipulate the influenza genome for investigation of viral pathogenicity, and for development and manufacture of novel vaccines. Research in his lab established the first genetic maps for influenza A, B, and C, reconstructed the pathogenicity of the 1918 pandemic virus known as Spanish flu, defined the mechanism of neuraminidase inhibitors, and continues to further our understanding of host-virus interactions providing insights to develop better antivirals and vaccines. Peter is a member of the U.S., German, and Austrian National Academies of Science; among numerous awards, Peter was honored with the Robert Koch Prize in 2006.
Evrys Bio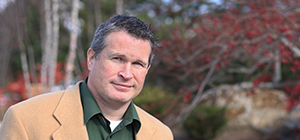 Eain A. Murphy, PhD
Eain previously served as Associate Professor in the Department of Molecular Medicine, Cleveland Clinic Lerner College of Medicine of Case Western Reserve University and an Associate Professor of Immunology, Division of Infectious Disease at the Cleveland Clinic. He joined Evrys Bio full-time from July 2015 to June 2019. Currently, Dr. Murphy has returned to academia as Associate Professor of Microbiology and Immunology at Upstate Medical University in Syracuse, NY. He continues to serve as Acting Head of Biology for Evrys Bio, maintaining close supervision of the team he built at the company. Dr. Murphy is an expert virologist and principal investigator with special emphasis on viral latency and translational science. He is an associate editor at PLoS Pathogens, and on the Editorial Board of the Journal of Virology.
Evrys Bio
Yuwen Liu
Yuwen is a non-voting member of the Evrys Bio Board of Directors. She is the Founding Partner of BOHE Angel Fund, a 200 Million RMB (28 Million USD) fund jointly invested by Wuxi Apptec, Hengrui, Simcere, TigerMed and BGI,etc. This was the first angel fund focusing on healthcare technology-driven start-ups in China. Xiaodong Wang and Yigong Shi sit on the scientific advisory board. BOHE has also invested into companies covering drug discovery, diagnostic and innovative service solutions. Prior to BOHE Yuwen was Chairwoman & CEO then executive director of Suzhou Industrial Park Biotech Development Co. Ltd. (BioBAY) for 9 years. During this time she was also Investment Committee Member for BioVENTURE Fund, and Board Director of Innovent, Admera Health, Chiral Quest, GenePharma, Reproposing and BrightGene, and Chairwoman of Qiagen (Suzhou) Translational Medicine and Suzhou BioTOP Biotech.
Evrys Bio
John C. Martin, PhD
Dr. Martin served as the Executive Chairman and Chairman of Gilead Sciences, Inc., from March 2016 through March 2019, after having served as Chairman and Chief Executive Officer from June 2008 through March 2016 and President and Chief Executive Officer from 1996 through May 2008. He joined Gilead in 1990 as Vice President, Research and Development. Prior to Gilead, Dr. Martin held several leadership positions at Bristol-Myers Squibb and Syntex Corporation. Dr. Martin currently serves on the Board of Directors at The Scripps Research Institute and Kronos Bio. Additionally, he has served on the Centers for Disease Control/Health Resources and Services Administration's Advisory Committee on HIV and STD Prevention and Treatment and was a member of the Presidential Advisory Council on HIV/AIDS. He has received the Isbell Award from the American Chemical Society and the Gertrude B. Elion Award for Scientific Excellence from the International Society for Antiviral Research. In 2008, Dr. Martin was inducted into the National Academy of Engineering and, in 2019, he received the National Academy of Sciences Award for Chemistry in Service to Society.
Dr. Martin holds a PhD in organic chemistry from the University of Chicago, an MBA from Golden Gate University and a BS in chemical engineering from Purdue University.
Evrys Bio
Steven Holtzman, B.Phil
Steven Holtzman is a non-voting member of the Evrys Bio Board of Directors. Since 2016, he has been the president and CEO of Decibel Therapeutics. Prior to Decibel, he served as executive VP, corporate development at Biogen, Inc., where he led eight new drug approvals. Previously, Steve was the founder, chief executive officer and board chair of Infinity Pharmaceuticals, Inc. He was also an early leader and the chief business Officer of Millennium Pharmaceuticals (now Takeda Oncology), and was a founder, board member and executive VP of DNX Corporation. He was appointed by President Clinton to the National Bioethics Advisory Commission and also served as a member and vice chair of the board of the Hastings Center for the Life Sciences.
Evrys Bio
Brian Pusch, Esq.
Brian is Evrys Bio's external corporate counsel. He is Secretary and non-voting member of the Evrys Bio Board of Directors. Brian has advised biotechnology and other life science companies and their investors on corporate, financing and strategic matters for more than 25 years. This work has included venture capital, life science investment and hedge funds, and Medicis Pharmaceutical Corporation (Dynacin®, Restylane®), ImClone Systems, Inc. (Erbitux®), Cadus Pharmaceutical Corporation, Merlin Pharmaceutical Corporation, Cephalon, Inc. (Provigil®), SUGEN, Inc. (Sutent®, Crizotinib®), Plexxikon, Inc. (ZELBORAF®) and Kolltan Pharmaceuticals, Inc., where he served on the Board of Directors. He is a partner at Pusch & Gal, a boutique New York City law firm.
Evrys Bio
Bob Drakas, PhD
Dr. Drakas is a non-voting member of the Evrys Bio Board of Directors. He is Vice President of ShangPharma Innovation. He previously served as the senior director of Business Development at ChemPartner Inc., a leading research organization providing services for the biopharmaceutical industry. Earlier in his career, Dr. Drakas served as senior analyst and senior research biochemist at Merck. He received a B.S. degree in biology from the University of Scranton, an M.S. in biochemistry from Drexel University and a Ph.D. in molecular pharmacology from Thomas Jefferson University.
Evrys Bio
Raman Kapur, MBA
Raman is an investor advisor of Evrys Bio. He served as the President of Warrick Pharmaceuticals, U.S.A., a division of Schering Plough Corporation. He has also served as President of Schering Plough's Worldwide Generics business and before that as President of its worldwide Animal Health operations. He joined Schering-Plough as a Financial Analyst in 1975 serving in progressively more responsible finance, marketing and general management positions in the U.S. and internationally through 2005.
Evrys Bio
Richard Giroux, BA
Rich is COO of MeiraGTx and brings 20 years of leadership and experience in capital markets in finance and healthcare to his position. Prior to joining MeiraGTx, Rich was at Sarissa Capital Management LP, an activist healthcare hedge fund. In 2010, Mr. Giroux helped launch and operate Meadowvale Partners, a multi-strategy hedge fund, where he was a founding partner and healthcare portfolio manager. Prior to Meadowvale, he was a partner at Sivik Global Healthcare (formerly Argus Partners), a long/short global equity healthcare fund. From 1996 to 2001, he worked in the equity derivative divisions of Goldman Sachs and Citigroup (formerly Salomon Smith Barney) where he structured, marketed and traded derivative and cash products for domestic and international hedge funds and asset allocators. Mr. Giroux received his BA in Economics from Yale University in 1995.
Evrys Bio
Sam Wu, MD PhD
Sam Wu is a founding Managing Director of Acuris Partners, a biotechnology-focused venture capital firm. He has over 17 years of experience in life science venture capital, and has invested in and/or served on the boards of over 25 startup and later stage biotechnology and medical device companies including Applied Genomic Technologies Corp (NASDAQ:AGTC), Ocular Therapeutix (NASDAQ:OCUL), Sapphire Therapeutics (acquired by Helsinn), Confluent Surgical (acquired by Tyco), and CHF Solutions (acquired by Gambro). Prior to Acuris, he was a Managing Director with MedImmune Ventures, the corporate venture capital arm of AstraZeneca, and before that, a Principal with SV Health Investors, a healthcare-focused venture capital firm with over $1 billion under management.
Evrys Bio